Hallo Leute!
ich hab mir gedacht - ich mache ein kleines Tutorial bezüglich Show and Shine Galerie - So funktioniert es:
1.) Hier im Forum einloggen - oben unterm Logo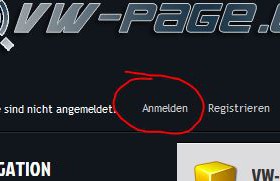 2.) Ab ins eigene Profil - auf den eigenen namen klicken unterm Logo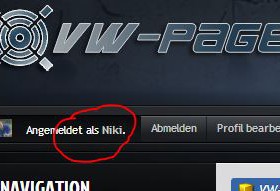 3.) Auf den Tab "Autogalerie" klicken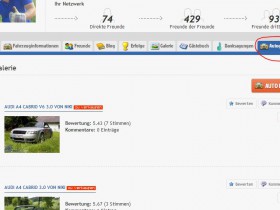 4.) Klick auf Auto hinzufügen
5.) Kategorie auswählen.
Achtung - Customcar ist nur für FAKEautos - also vorher nacherbild aus dem Photoshop
Bitte die Kategorien mit SHOW AND SHINE davor wählen!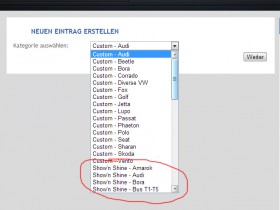 6.) Einfach alles ausfüllen - umso genauer - umso besser!
7.) Bilder auswählen. Später kann unter bearbeiten das Standardbild UND weitere Bilder hinzugefügt werden. Diese sind unbegrenzt.
8.) ABSENDEN - FERTIG!!
Ihr könnt euer Fahrzeug jederzeit im Profil oder direkt im Eintrag wieder ändern.
Sollte eine Fehlermeldung kommen nachdem ihr auf AUTO hinzufügen klickt - dann loggt euch bitte noch einmal aus und wieder ein.
Wir freuen uns schon über neue SNS Cars!